Our Story
It's not the chase that I love, it's me following you!
**** UPDATE (09/02/20) ****

Dear friends and family,

Due to the current climate surrounding COVID-19 and the guidance associated with social gatherings, it is with much regret to announce that we've postponed our wedding date, again. We're sad that our wedding had to be postponed, however we're excited to move forward with our new date of May 29th, 2021. We'll be sending out further information in the coming weeks and we hope you all are able to celebrate our "new" special day with us!

Love,
Terra & Jared

____________________________________________________

Our story began in Knoxville in the Spring of 2011.

One evening, while studying late into the night, I was approached with an opportunity to delay further inundation with the world of nuclear physics, to instead assist in picking up friends of a friend from a concert. I jumped at the offer to break up the monotony of the endless studying for finals. Little did I know, that night I would get a glimpse into my future and meet my wife-to-be.

After a summer, we became reacquainted in Knoxville. With a little persistence, we began to hang out more and more and our relationship began to take shape. Multiple Tennessee football games and concerts, days on the town, Sunday dinners with her grandparents, and a trip to Charlevoix, Michigan to take in Thanksgiving with her extended family.

In the Spring of 2012, in the midst of Terra's lengthy travels to Chile in South America to visit her mom, we both began to gain a sense of the importance of our relationship and the fact that we wanted to do whatever was needed to continue it. Shortly thereafter, in July 2012 I received a job offer outside of Richmond, Virginia and moved back to where I once called home to begin work. As fate would have it, Terra received acceptance to the College of William & Mary, which allowed us to take the next step in our career and education, as well as our relationship.

Through the years since, we've both blossomed our careers in Richmond, while also pursuing an understanding of the world through traveling to explore the varying landscapes of the world and the cultures unlike our own. This has helped shape our perspective on life and on our desire to be together. We have become true traveling companions as we pursue life together.

This pursuit, after 8 years together, was further etched in stone on our recent travels to Peru. I proposed to Terra during one of our favorite activities, hiking, through the mountains of South America. It's fitting that this was in South America, as this was where Terra was when we both began to gain a sense of the love that we shared for one another.
The Wedding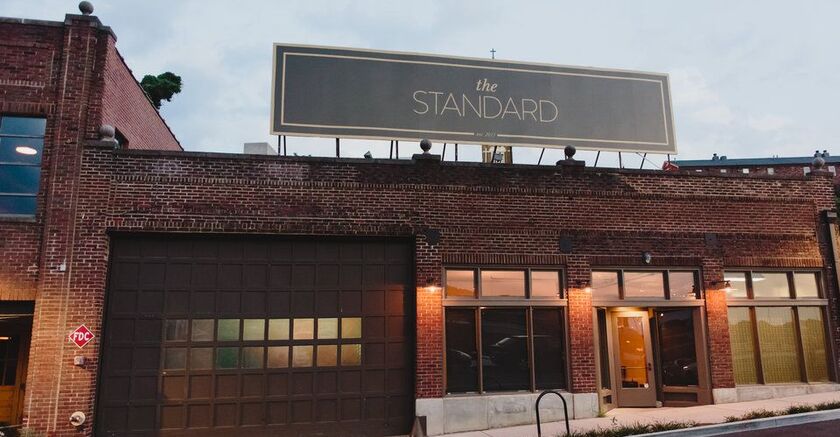 Saturday, May 29, 2021
5:00 PM - 10:00 PM
Attire: Cocktail
Ceremony
The Standard Knoxville
416 W Jackson Ave, Knoxville, TN, 37902
Reception
The Standard Knoxville
416 W Jackson Ave, Knoxville, TN, 37902
Ceremony: Cocktail attire Reception: Cocktail attire Reception Entrée options: ~Chicken Ballotine (with artichoke hearts, sundried tomatoes, and pesto) ~Beef (grilled sirloin medium rare finished with pan juices) ~Vegetarian (Chef's choice)